IPitch News Archive
By Rachel Youens on Wednesday, August 26th, 2009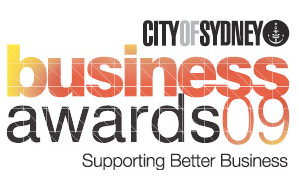 Finalists for the Sydney Business Awards have been announced and in the ICT category are five local businesses providing a range of services from IT consultancy to e-commerce assistance. The awards cater to several different categories of businesses and  recognize those improving their communities, deploying creative business plans and having positive impacts on the environment.
The 2008 winner in the ICT category, software company Atlassian, also took the Business of the Year prize. This year nominees include:
By Rachel Youens on Wednesday, August 26th, 2009
In its Monday article on surviving the first three years of business, The Age tapped several young companies (including online businesses Sphinxx and The Wardrobe Store ) to gather their most important lessons of those 36 months. You can read the article for their full advice, but their top tips include:
Don't be caught unprepared for success and miss an opportunity
Accept help from specialists early on, don't wait until it's too late
Ensure your financial projections cover both best-case and worst-case scenarios
Regularly survey customers
By Rachel Youens on Wednesday, August 26th, 2009
If only breaking into the US market was as simple as just buying an international plane ticket. Thankfully, plenty of companies and consultants have made a businesses out of helping secure success for those trying to make the leap overseas, among them ANZA Technology Network who are starting into the next round of their Gateway to the US program. Since 2002, more than 200 companies from Australia and New Zealand have completed the program including Travellr, Digislide and Perkler.
Beginning with a full-day Gateway Focus Workshop and ending with a 3-day trip to Silicon Valley, the Gateway program runs for two months and pairs companies with a weekly US mentor. The Sydney Focus workshop is happening Friday the 28, offering companies to refine their pitch with a group of investors from Starfish Ventures and Guidewire Group global intelligence firm for a $495 fee. However, those still on the fence can actually get a bit of a preview Thursday morning at the Sydney Open Coffee Meetup where one of the Gateway experts will be in attendance. Chris Shipley of Guidewire Group will give a small talk and stick around to chat with local startups.
The Open Coffee Meetup happens every other week at the Allianz Building in the  Sydney CBD and is headed up by Kim Heras of Technation.
By Rachel Youens on Tuesday, August 25th, 2009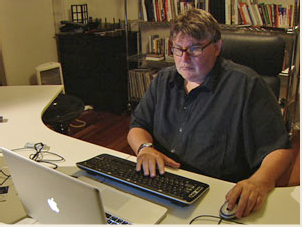 Monday night ABC's Australian Story profiled the David and Goliath case of Ric Richardson vs. Microsoft. This year the $388 million patent suit ended up being the 5th highest jury awarded payout in history after it was found that Microsoft was using his software registration system and willfully infringing on his patent.
The little guy vs. the big guy is a great story, but the piece is also sprinkled with other nice side plots like  how Richardson used his first invention, shade saver sunglass straps, to fund his software development and how this multi-millionaire works out of a van beside the beach. You can watch the program for free on the ABC website.
By Rachel Youens on Tuesday, August 25th, 2009
Pitching may not be up there with sculpture or oil painting, but it certainly is a fine art. Equal parts knowledge, preparation and smooth talking, a good pitch is flashy enough to grab attention and tough enough to handle the inevitable holes investors and customers are waiting to poke through it. Or in the case of Dragons Den or Shark Tank, burn or bite through it. 
By Rachel Youens on Wednesday, August 19th, 2009
I've been a big fan of Slattery IT's weekly email newsletters and was excited when the marketing and events company announced its own Tech Crunch-like event in October. Much like Tech Crunch, happening in September in Silicon Valley, companies can apply to pitch their business model in front of a crowd of investors as part of the "Tech 23″, the event's namesake. Outside the pitches, a lineup of panelists has been assembled spanning startups to VCs and you can see a glimpse of the list here which includes names from Pollenizer and Google. One encouraging factor for the event is that the New South Wales State and Regional development department is throwing its name and  (presumably) its dollar behind the event.
The application process continues for Tech  through Friday and according to company tweets, about 50 companies have applied so far, so odds arent too bad at getting accepted into the bunch. Attendees can buy tickets online here.
By Rachel Youens on Wednesday, August 19th, 2009
Hot on the heels of their 30 Under 30, Anthill is now looking for the nation's coolest companies. Last year the coolest companies were recognized with a cool, albeit a bit nerdy, Star Wars themed issue of the magazine and included Red Bubble, Flip Screen, Hippo Jobs and Portable Content.
Applications are now open for the contest and allow for the range of business from entrepreneurs to non-profits and brick and mortar shops to online . More than anything else, it seems Anthill is really looking for the interesting and inspiring stories with this list, and winners are sure to see some good editorial coverage in their future. The application fee is just under $50, making it a nice entry point for young businesses and who could resist having an award for their X-factor?
By Rachel Youens on Tuesday, August 18th, 2009
It's really hard at a public event to get a speaker to tell a truly candid startup story, because these stories can be rough. More often than not they involve living with parents, facing destitution and crying like a child. Scott Kilmartin of Haul managed to tell his startup story will frank honesty and still inject it with humor at the August edition of the Melbourne Hive. Kilmartin's company Haul creates bags and streetwear from the discards of consumer culture, allowing companies to give their advertisement billboards a second life.
Today, Haul is splitting into a secondary company focusing on the corporate community and is looking at partnerships with several big brands that would help Haul to enter into the American marketplace. But it wasn't so long ago that Scott was employing what he calls "reverse child labor" (having his parents working for him) and simply trying to make ends meet. You can find out more about the company's origins in part one of IPitch's video and more on where they are headed today in part two.
It takes a lot of humility to share a story like this, and I think it's a lot easier when someone is finally on the other side of it. I was really moved a few weeks ago by a piece featured in Anthill where Magnation's Sahil Merchant talked about having to have his mother move in with him because all her saving were tied in his business. As hard and discouraging as these things can be for the entrepreneur to hear, it seems (at least from the overwhelming audience reaction at The Hive) that this is really the type of honesty they want to hear.